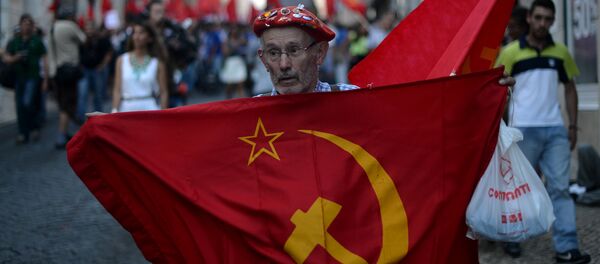 2 October 2015, 09:30 GMT
MOSCOW (Sputnik), Yulia Shamporova – This year's Portuguese legislative election is scheduled for Sunday, October 4. The Socialist Party (PS) aims to unseat the ruling center-right Portugal Alliance (PaF) led by Prime Minister Pedro Passos Coelho.
University of Lisbon political scientist Pedro Magalhaes and Mount St. Mary's University professor of political science Paul Manuel are unable to call a clear winner as polling data suggest an even split in voter preferences.
"No party or list will obtain an absolute majority of seats. As for the winner, polls show a dead heat at the moment," Magalhaes said.
Manuel cited recent polling, which had the PS slightly ahead of the PaF, a coalition between the Social Democratic Party (PSD) and the Democratic and Social Center – People's Party (CDS-PP).
"However, the electorate remains split and the outcome remains in doubt," he observed.
Magalhaes further projected a minority government that "won't survive for long," given the two largest parties' divergent policies and internal party dynamics.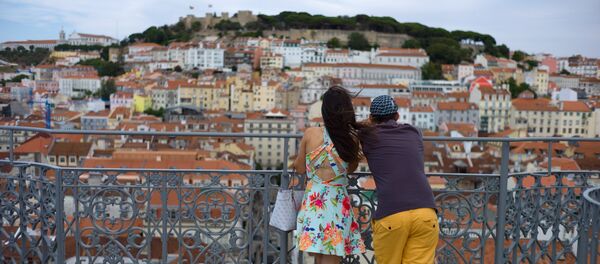 1 October 2015, 18:46 GMT
The Portuguese analyst added that the anti-austerity and anti-EU Workers' Communist Party and the Left Bloc, which currently has eight seats in parliament, might manage to gain a combined 16 percent of the vote.
Manuel argued that the PS, on course to a slim victory, may attempt to form a center-left coalition, but declined to forecast major changes in the country's overall direction of development.
With 132 seats, the PaF coalition is currently the largest faction in Portugal's 230-seat Assembly of the Republic, followed by the PS with 74, the Democratic Unity Coalition's 16 and the Left Bloc with eight seats.