"We closely follow all such hastily concocted reports which use video footage shot before the start of the [Russian aerial] campaign… This is complete rubbish not even worthy of any detailed discussion," Defense Ministry spokesman Igor Konashenkov said on Friday.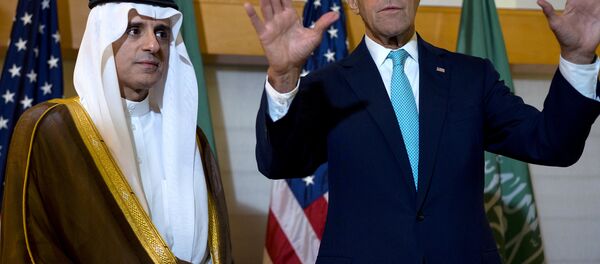 2 October 2015, 12:03 GMT
He also said that the Ministry would provide "exhaustive photographic and video information" for Russian and foreign media about the progress of the aerial campaign twice each day.
General Konashenkov said that the use of Sukhoi Su-34 bombers ensured surgical strikes on ISIL targets across the entire Syrian territory.
On Wednesday, Khaled Khoja, head of the Turkey-based Syrian National Coalition, said that Russian airstrikes in the city of Homs in western Syria resulted in 36 civilians casualties.
A representative of the Syrian Civil Defense voluntary rescue group told The International Business Times that the Russian airstrikes in Homs province had left over 60 civilians dead.
On Thursday White House press secretary Josh Earnest went on record saying that "random Russian strikes" on Syrian opposition forces could backfire by drawing Moscow ever deeper into the Syrian conflict.