The policy of the Obama administration — be it the Iran Nuclear Deal or withdrawal of troops from the Middle East or an artificial fight with ISIL — is just aimed at weakening US international influence. Obama doesn't love America, Wood believes, and his forecast for the country's future is quite gloomy.
"America will never be great again until we regain this focus, this passion, this love of freedom, and the will to spread it, support it, nurture it overseas," he wrote.
Wood compared Obama's policy with communism which, as he expressed it, is a way of controlling people, "killed the human spirit" and "turned people into slaves of Big Brother." Much like Islam, which is "not a religion but a political movement".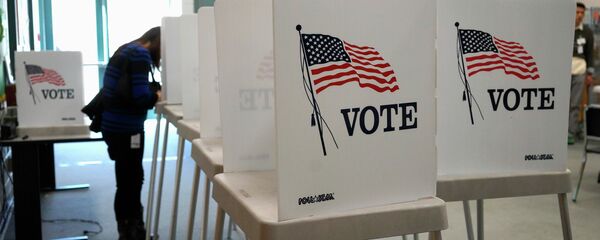 21 September 2015, 21:38 GMT
The exact same approach lies at the heart of current liberal policy in the US, Wood wrote, and this is what's happening in America under Obama's presidency.
"It is quite obvious Mr. Obama is a communist at heart, and a Muslim," the journalist wrote. "His agenda fits quite nicely with the Islamist agenda worldwide."
Even ex-president George W. Bush, despite all his mistakes, was at least a principled man, Wood suggests, as he stood for freedom, just like his predecessors.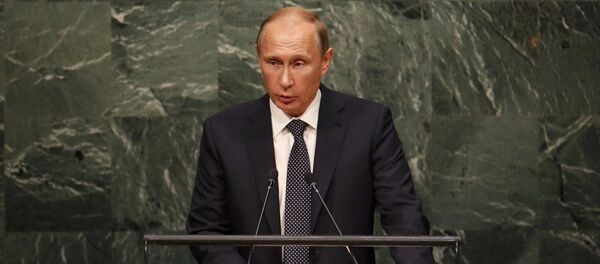 2 October 2015, 11:34 GMT
"Now the communists… are here among us. They are attempting to change America, our way of life," Wood stated. "Yes, I am talking, sadly to say, about the Democratic Party and all it represents. They no longer represent the America I knew. They see a different future, one controlled by an elite, one which will enjoy communism while the rest of us abide by their politically correct dictates."
The columnist added that corruption also thrives under Obama, even expanding to the Internal Revenue, Secret Service and Environmental agency, which followed the example of those in power.
"Help me, my fellow Americans, before it's too late. Let's stop this change and elect a leader who will stand up for freedom in 2016. I want my country back," Wood concluded.