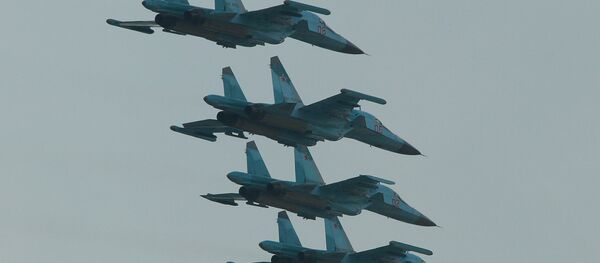 3 October 2015, 17:36 GMT
MOSCOW (Sputnik) – Russian President Vladimir Putin and his US counterpart Barack Obama were engaged in an active discussion on the Ukraine issue on the sidelines of the UN General Assembly in New York, and the US leader lacked arguments to challenge Putin's stance, Kremlin spokesman Dmitry Peskov said Saturday.
"At the beginning of this week, on Monday, in New York Ukraine was actively discussed during [Putin's] meeting with Obama. The most interesting thing is, as I would describe it, that the American side had no arguments to challenge our president's position," Peskov said in a TV interview.
"Let's say, the discussion was constructive but we cannot speak about the exchange of views that led to the strengthening of mutual understanding. Our US colleagues are still not eager to show flexibility," Peskov said.
The Kremlin spokesman added that the meeting lasted longer than initially planned and was anticipated.
"As for the talks, they were anticipated. The situation around Syria is very tense. Of course, everyone was waiting for the discussion on Syria, for an exchange of views on Ukraine… The talks lasted longer than planned even though programs for such international events are usually planned down to the last minute," Peskov said.