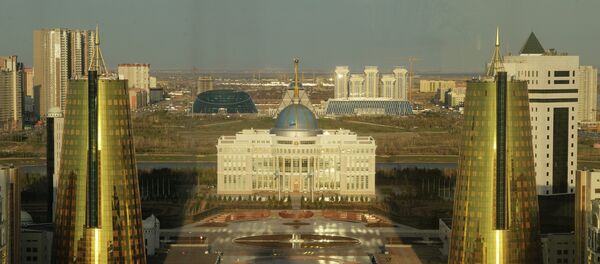 3 October 2015, 12:21 GMT
ASTANA (Sputnik) – Members of the Syrian opposition groups in the Kazakh capital of Astana failed to agree on the text of the final declaration at the end of the second day of talks, participant of the conference Mahmoud Afandi told journalists Saturday.
"No, it is out of the question. The discussions will continue tomorrow," Afandi said.
The Astana-2 conference is held on October 2-4. Syrian opposition groups are discussing the transition of power in their home country, the parliamentary elections scheduled for 2016, the fight against terrorism and the long-standing civil war in the country.
The previous conference in May saw Syrian opposition groups sign off on a document calling for the withdrawal of all foreign mercenaries from Syria and stressing the necessity to form a unified front to counter terrorism.