MOSCOW (Sputnik) — Russia's military actions in Syria are absolutely transparent, Kremlin spokesman Dmitry Peskov said Saturday commenting on reports of Russia's alleged airstrikes on Syrian legitimate opposition groups.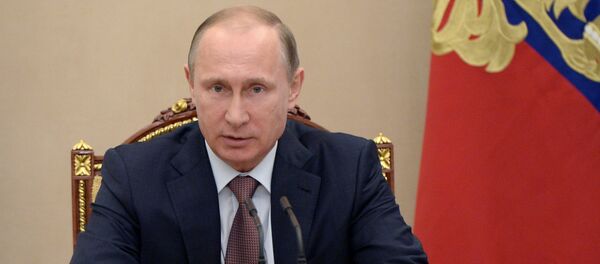 1 October 2015, 12:15 GMT
Information about Russia's air raids against the ISIL militant group positions in Syria is being widely falsified by various media sources – in some cases reports of hitting the wrong targets by Russian military are being published even before the operation is actually launched.
According to Kremlin spokesperson Dmitry Peskov, Russia's Ministry of Defense provides media with full and complete information about the actions of the country's military forces in Syria. He said that it doesn't prevent some media sources from distributing false information about alleged flaws in Russian military action in Syria.
For instance, some reports have claimed airstrikes are missing targets and killing civilians even before the aircraft have taken off from the airbase.
Moreover, some powers form without are looking to force Moscow to play political games, referring to reports of alleged air attacks carried out by Russian Military Space Forces on the Syrian opposition and civilians.
"We can see ourselves how they [authors of the reports] try to impose these games on us from outside. There are cases when the first information about airstrikes conducted on allegedly false targets appeared before the aircraft took off. But here everything is absolutely transparent, the [Russian] Ministry of Defense provides comprehensive information," Peskov said, as broadcast on the Rossiya 1 television channel.