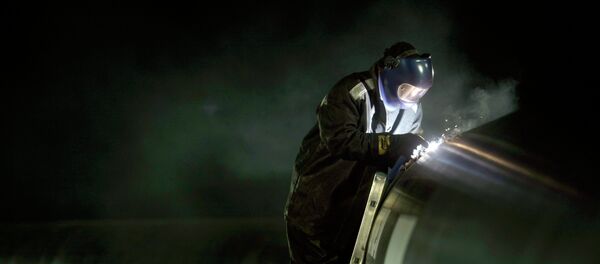 21 September 2015, 05:35 GMT
SOCHI (Sputnik) — "The Turkish government has not yet been formed, the signing of the intergovernmental agreement on the Turkish Stream [will take place] after the [general] elections, not earlier than in December-January [2016]," Novak told journalists.
Turkish President Recep Tayyip Erdogan called a snap general election on November 1, after parties that had won the majority of seats in the June election failed to form a coalition.
On Friday, Novak said a Russian delegation will soon arrive in Turkey to discuss the technical aspects of the final agreement on the Turkish Stream.
The Turkish Stream is a proposed gas pipeline with an annual capacity of 63 billion cubic meters, running from Russia to Turkey beneath the Black Sea. The pipeline is expected to continue to a hub on the Turkish-Greek border, from where it could be extended to southern Europe.