ASTANA (Sputnik) — On Saturday, a source close to the negotiations said that the text of the declaration would not include an evaluation of Russian Air Force military operation against the Islamic State (ISIL) terrorist group launched on Wednesday in Syria at the request by President Bashar Assad.
The issue of the Russian airstrikes caused heated discussion at the conference and the parties failed to reach a consensus.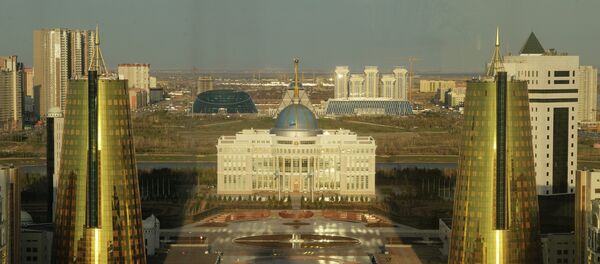 3 October 2015, 12:21 GMT
The Astana-2 conference is held on October 2-4. Syrian opposition groups are discussing the transition of power in their home country, the parliamentary elections scheduled for 2016, the fight against terrorism and the long-standing civil war in the country.
The previous conference in May saw Syrian opposition groups signing a document calling for the withdrawal of all foreign mercenaries from Syria and stressing the necessity to form a unified front to counter terrorism.
Syria has been in a state of civil war since 2011. The country's government is fighting a number of opposition forces, as well as radical Islamist militant organizations, including the Nusra Front and ISIL.