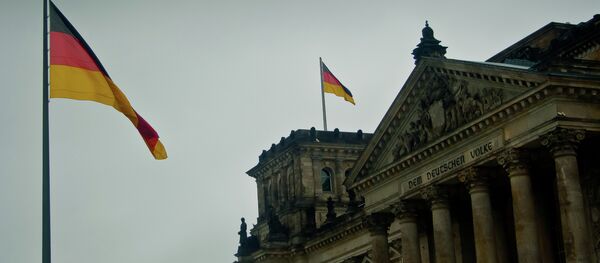 2 October 2015, 14:54 GMT
TOKYO (Sputnik)
–
Western anti-Russia economic sanctions do not have much effect on Moscow-Tokyo cooperation, Deputy Prime Minister Arkady Dvorkovich said Monday.
"Sometimes there are difficulties with the financing of projects, because not all Japanese banks can participate in Russian projects, due to the sanctions. But there are alternative ways of financing them," Dvorkovich told reporters, following a meeting of the Russian-Japanese Advisory Council on modernization in Tokyo.
He added that there has been no "direct influence" of anti-Russia sanctions on relations with Japan.
At the meeting of the council, acting since 2010, the projects in energy efficiency and conservation, medicine, agriculture, nanotechnology, urban development and infrastructure were discussed.
Dvorkovich noted that the projects discussed at the meeting were meant for the implementation in Russia, however, there were projects of interest for Japan, related to exports of certain products from Russia.
"We are talking about the agricultural and medical products, wood products," Dvorkovich said.
On Sunday, the Russian deputy prime minister met with Japanese Prime Minister Shinzo Abe to discuss economic cooperation between the two countries.
Japan joined many Western countries and their allies in imposing sanctions against Moscow for its alleged participation in the conflict in Ukraine's southeast, which Russia has denied.
On September 21, Russian Foreign Minister Sergei Lavrov said, following the talks with his Japanese counterpart Fumio Kishida, that cooperation between the two nations was in the interest of both Moscow and Tokyo and should not depend on external factors.