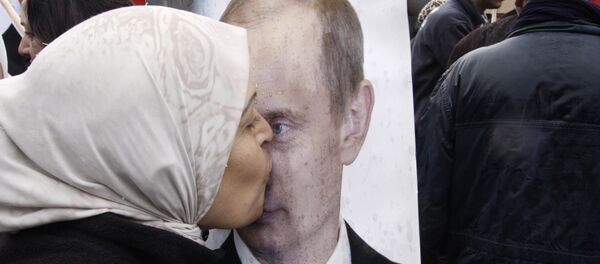 4 October 2015, 18:44 GMT
More than three thousand militants from the Islamic State, Jabhat Al-Nusra and Jaish al-Yarmouk jihadist groups have left Syria for Jordan, fearing the forthcoming Syrian Army offensive, Russia's news agency Ria Novosti quoted a military source as saying.
"At least three thousand militants from the Islamic State, the Al-Nusra and the Jaish Al-Yarmouk fled to Jordan. They are afraid of the army's advance on all fronts and the Russian aircraft airstrikes," the source said.
According to the source, the Syrian army on Sunday attacked militants from the Islamic State and the Jabhat Al-Nusra" in the suburbs of the capital Damascus and the provinces of Deir Ezzor and Homs, as well as near the city of Palmyra.
In Deir Ezzor, about 160 militants were reportedly killed during the fighting, while the army's assault on Holms and Palmyra left at least seventeen militants dead.
Earlier on Monday, Syrian air force helicopters dropped leaflets in the south of Hama province, inviting terrorists to surrender and warning civilians about the beginning of a major military operation.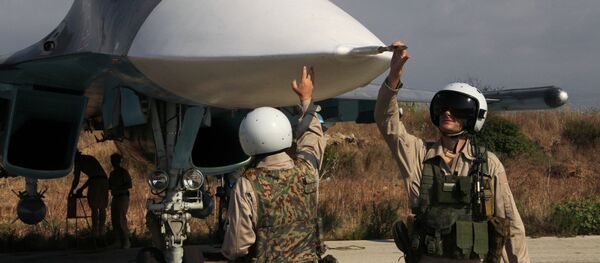 4 October 2015, 18:25 GMT
Agitational leaflets were dropped on the territories of Rastan and Talbiseh settlements, currently controlled by Islamic State and Jabhat al-Nusra militants, RIA Novosti reported.
On September 30, more than fifty Russian aircraft and helicopters, including the Su-24M, the Su-25 and the Su-34,  started precision airstrikes on Islamic State targets in Syria upon Syrian President Bashar Assad's request. Earlier that day, the Russian upper house of parliament unanimously supported the country's President Vladimir Putin's request to deploy the Russian Aerospace Forces abroad.
Syrian Ambassador to Russia Riad Haddad confirmed that Syrian Army strikes, supported by the Russian Aerospace Forces, were carried out against armed terrorist organizations, not political opposition factions or civilians.