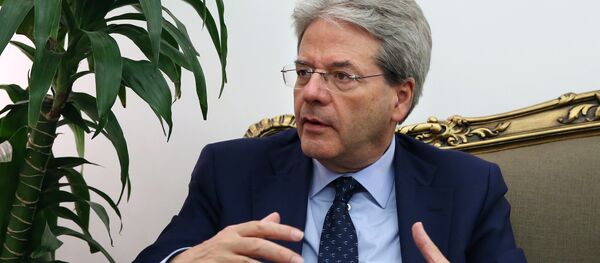 5 October 2015, 09:04 GMT
The Russian military has deployed its mobile, ground-based electronic warfare system Krasukha-4 in Syria, according to footage placed on Russia's Zvezda news network.
At the beginning of the video (the 6th second), which shows a Russian-made Su-25 landing at a Syrian airfield, a characteristic set of antenna devices is visible in the background. These could be the Krasukha-4 system, the Lenta.ru news portal comments.
Put into service in 2013, the Krasukha-4 is a broadband multifunctional jamming station, which is based on a BAZ-6910-022 four-axle-chassis.
The system has a range of 300 kilometers and is designed to counter airborne early warning and control systems and other airborne radar arrays.
The Krasukha-4's range allows it to effectively disrupt low Earth orbit satellites and cause permanent damage to targeted radio-electronic devices. Ground-based radars are also a viable target for the Krasukha-4 system.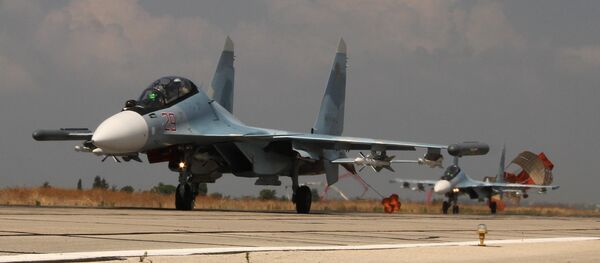 4 October 2015, 22:11 GMT
On September 30, more than fifty Russian aircraft, including Su-24M, Su-25 and Su-34 warplanes, commenced precision airstrikes on Islamic State targets in Syria at the behest of Syrian President Bashar Assad.
Earlier that day, the Russian upper house of parliament unanimously supported the request of President Vladimir Putin to deploy units of the Russian Aerospace Forces abroad.
Syrian Ambassador to Russia Riad Haddad confirmed that Syrian Army strikes, supported by the Russian Aerospace Forces, were carried out against armed terrorist organizations, not political opposition factions or civilians.