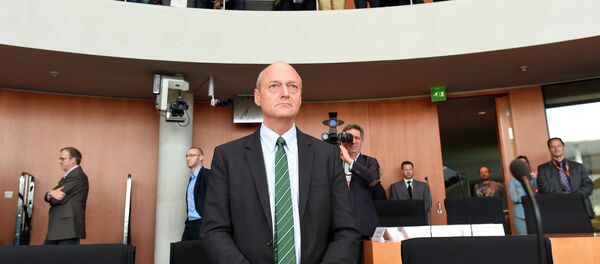 7 September 2015, 12:38 GMT
MOSCOW (Sputnik) — The group of activists flew a drone that dropped leaflets over a National Security Agency (NSA) complex in Germany encouraging its employees resign, The Intercept reported.
The group Intelexit launched drones on Friday near the Dagger Complex, housing the European Cryptologic Center (ECC), south of western German city of Frankfurt, to suggest to employees that they quit their jobs, the outlet said Monday.
According to The Intercept, the Intelexit action was not a simply a humorous public relations stunt, but intentionally aimed at NSA employees who have experienced moral conflict due to the nature of their espionage work.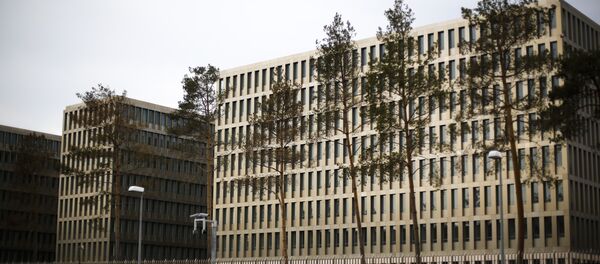 24 September 2015, 18:12 GMT
Media outlets report that the ECC controls and monitors European intelligence information using various tools including XKEYSCORE, a NSA mass surveillance protocol allowing communications, documents, messages and Internet search history to be surveilled.
Intelexit is a German initiative supporting those who resign from intelligence work and secret services. Its activity is supported by former security officials who quit their jobs in surveillance and security operations.