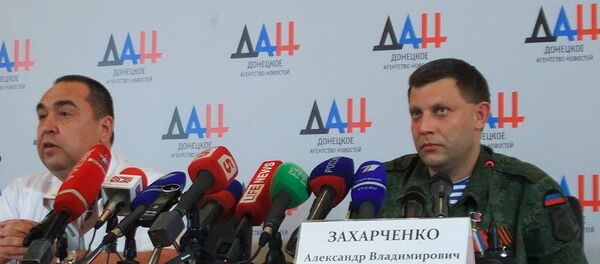 3 October 2015, 18:13 GMT
LUGANSK (Sputnik)
–
The authorities from the eastern Ukrainian self-proclaimed republics of Donetsk and Lugansk have decided to postpone local elections until next year, according to a joint statement released on Tuesday.
"In summary of this work, we announce that the DPR and LPR agree to postpone elections from October 18 and November 1 to next year," the statement reads.
Ukrainian authorities earlier set local elections in the eastern republics for October 25; however, the LPR planned to hold elections on November 1 and the DPR planned elections on October 18.