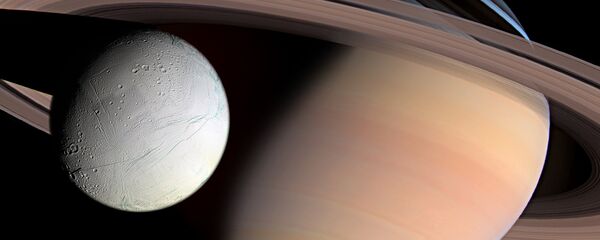 16 September 2015, 21:39 GMT
NASA reported that the Cassini aircraft managed to take a picture of Pandora, which along with Titan, is a moon of Saturn.
According to NASA, the image was taken in visible green light with the Cassini spacecraft narrow-angle camera on July 4, 2015.
Despite the photograph showing Titan located closer to the Cassini station than Pandora, when the photo was taken, the latter was actually located three times closer to Cassini than Titan.
This can be attributed to the size of these celestial bodies, while Titan has a diameter of 5,150 kilometers, its little sister Pandora is just 81 kilometers all the way round.
The picture was taken at a distance of approximately 1.2 million miles (1.9 million kilometers) from Titan and of 436,000 miles (698,000 kilometers) away from Pandora.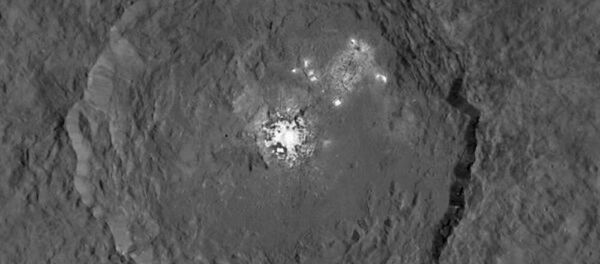 30 September 2015, 21:46 GMT
The Cassini mission, which was launched in October 1997, is a joint project of NASA, the European Space Agency and the Italian Space Agency.
The main goal is to explore Saturn, its rings, and Titan, the planet's largest satellite and where scientists are still holding out hope that life might be found.
The Cassini orbiter and its two onboard cameras were designed, developed and assembled at the Jet Propulsion Laboratory, a division of the California Institute of Technology in Pasadena, which manages the mission for NASA's Science Mission Directorate.