KUBINKA (Moscow Region), (Sputnik) — According to the UIMC spokesman, the computer is part of the Vologda UAV control complex that can operate up to 10 UAVs from different manufacturers to collect aerial reconnaissance data and quickly transmit information to command centers or troops.
"Our specialists have developed a mobile supercomputer platform (MSP) using teraflop-level computing speeds to receive and process big flows of information," the spokesman told RIA Novosti.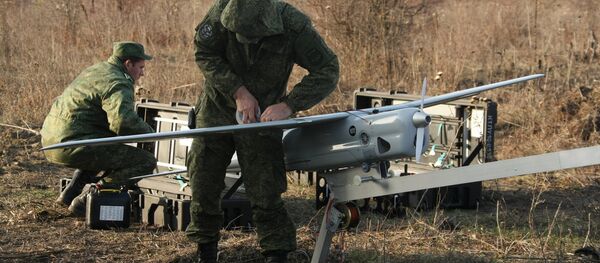 5 October 2015, 06:58 GMT
He added that the MSP used in Vologda is cooled using a special silicone-based composition to prevent short circuiting.
The presentation of the supercomputer took place during the ongoing Innovation Day expo at the exhibition center of the Russian Defense Ministry in Kubinka, outside Moscow.