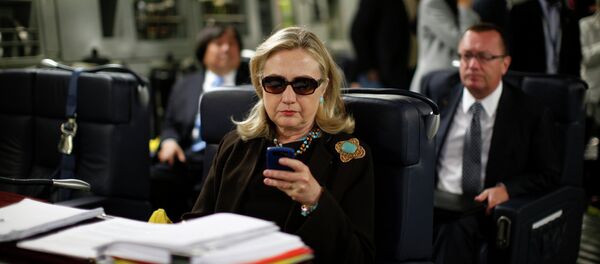 25 September 2015, 23:14 GMT
An email forwarded to Hillary Clinton in 2011, and released to the press last week, reveals that the US State Department tried to prevent the publication of WikiLeaks cables by the Washington Post that showed the extent of US cooperation with Turkey in its military campaign against the Kurdistan Workers' Party [PKK].
"Despite our efforts, WaPo will proceed with its story on US-Turkey intel cooperation against PKK," wrote Clinton's chief of staff Cheryl Mills in the email, which was forwarded to Clinton on September 9, 2011. 
"They will not make redactions we requested so expect the Wikileaks cables to be published in full."
The email, which ends by saying, "wish I had better news to share," was published last week after Vice News filed a Freedom of Information lawsuit. 
In 2007 the US started flying Predator drones from its bases in Iraq, and shared the video surveillance with the Turkish military, who used the information to launch attacks on PKK bases in Iraq. 
The US Embassy cable that was released to the Washington Post by WikiLeaks in 2011 gave details of the extent of the US assistance to the Turkish military. 
The cable translated an interview from PKK leader Murat Karayilan, in which Karayilan was quoted as saying that as well as "conducting surveillance activity" for Turkey, the US "provides arms, ammunition and technical support."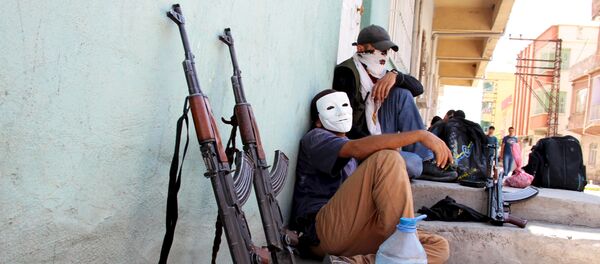 28 September 2015, 04:18 GMT
In the interview, the PKK leader warned that if the US increased its assistance to Turkey and provided it with "special assassination aircraft," then the PKK would consider the US directly involved in war between Turkey and the PKK.
The PKK, which has proven to be one of the most effective forces fighting the Islamic State in Iraq and Syria, is designated a terrorist organization by Turkey, the US, and NATO. 
Most recently in September, Turkish ground forces entered northern Iraq, and its warplanes carried out airstrikes against the PKK, after the PKK launched attacks on members of the security forces in Turkey.