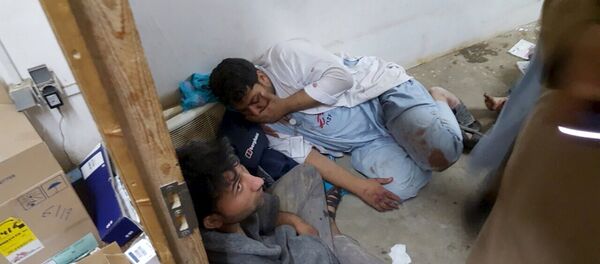 6 October 2015, 14:36 GMT
WASHINGTON (Sputnik) — The Taliban capture of the Afghan city of Kunduz on September 29 came as a surprise to both the Afghan Security Forces and US coalition partners, US Commander of Operation Resolute Support Gen. John Campbell said in testimony to the US Senate on Tuesday.
"The Afghans, and quite frankly the Coalition, were surprised when the Taliban were able to take over Kunduz City," Campbell said when asked if the capture was an indication of the Taliban's strength in the northern city.
Fighting to retake Kunduz has been ongoing since last week with Afghan forces facing difficulties fully retaking control of the city.
Kunduz was last under Taliban control at the beginning of the war in 2001. The city is the first major territory the Taliban has retaken since that time.