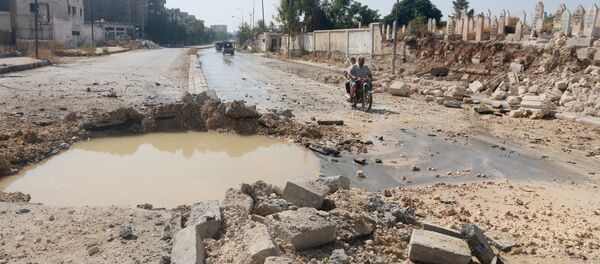 4 October 2015, 15:46 GMT
American "hawks" believe that the US involvement in the military conflict in Iraq allegedly brought peace to the region, but similar fairy tales prevent them from learning from America's fifteen years of war in the Middle East, published political pundit Matt Purple wrote in an article for The National Interest.
He said that when they summarized the results of the protracted US war in Iraq, neoconservatives spread dangerous lies about the history of this conflict, which erupted after the overthrow of Saddam Hussein.
"Hawks" and neocons argue that "Iraq was initially roiled with violence, thanks to Sunni and Shiite uprisings", which were allegedly tackled by the "gallant" George W. Bush, who ordered the US troop surge.
According to Purple, the neocons also believe that the troop surge "led to peace throughout the land — until the yellow-bellied Barack Obama pulled out the troops, which undermined the Sunnis in western Iraq and ushered in ISIS."
"It's a fairy tale worthy of Mother Goose, but it persists in the minds of many intellectuals," Purple said.
Today, this "mythical story" is used for the interpretation of the situation in Syria, Purple said, blaming President Obama for "adopting the preferred policies" of American "hawks".
He recalled that Washington has armed and trained the so-called moderate Syrian rebels since 2013, "first through the CIA, to the tune of one billion dollars a year, and then through the Pentagon."
"The result of this has been wholly predictable, with American-trained rebels relinquishing their weapons to Al Qaeda and ISIS fighters brandishing US-made anti-tank missiles," Purple said.
He quoted Syria expert Charles Lister as saying that the overwhelming majority of the Syrian insurgency has closely coordinated their efforts with al-Qaeda since mid-2012, "and to great effect on the battlefield."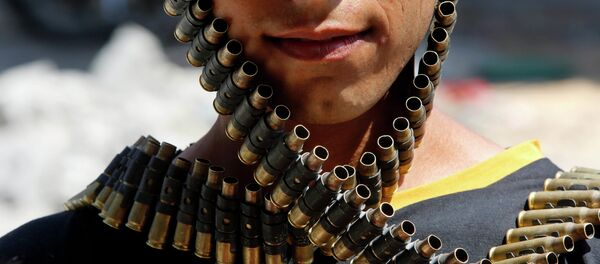 4 October 2015, 14:19 GMT
In conclusion, Purple warned that the US participation in the hostilities in the Middle East can only aggravate the situation.
"The fairy tales emerging from Iraq and Syria are dangerous because they offer a facile conception of American power that's able to pacify conflicts simply by virtue of being invoked," Purple said.
Matt Purple is currently the Deputy Editor for Rare, a conservative-libertarian independent news and opinion website based in Washington, DC. Prior to Rare, he was the assistant managing editor of the American Spectator, a conservative US monthly magazine. The National Interest was founded in 1985 by the late Irving Kristol, an American columnist, journalist and writer who has been dubbed the "godfather of neoconservatism."