White House spokesperson Josh Earnest explained that President Obama spoke with Joanne Liu and offered his condolences while promising there would be a thorough and objective accounting of the facts.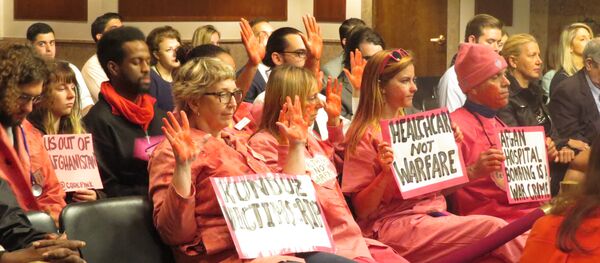 6 October 2015, 18:59 GMT
Doctors Without Borders, however, is not trusting the US to investigate itself, and is calling for an independent investigation to be carried out by The International Humanitarian Fact-Finding Commission.
The commission was established in 1991, but has never actually been used before.  To begin their work, they need to have a request by one of the 76 nations that have signed on to it.
Jason Cone, the US executive director for Doctors Without Borders, told Sputnik that they do not have any leads yet identifying a nation willing to request the investigation.  However, they formally sent letters on Tuesday to each nation signed on the commission.
"Governments up to now have been too polite or afraid to set a precedent," Dr. Joanne Liu, president of Doctors Without Borders, told CNN on Wednesday. "The tool exists, and it is time it is activated."
Doctors Without Borders, also known as Medecins Sans Frontieres, or MSF, has stated numerous times that they believe the bombing of the hospital was a war crime. 
"This was not just an attack on our hospital," the organization said in a statement. "It was an attack on the Geneva Conventions."
President Obama also spoke to Afghan President Ashraf Ghani on Wednesday, and pledged to continue working closely the Afghan government.
The airstrike, carried out by the US on Saturday, killed at least 12 members of MSF medical staff, and ten patients, three of whom were children.  An additional 37 people were injured.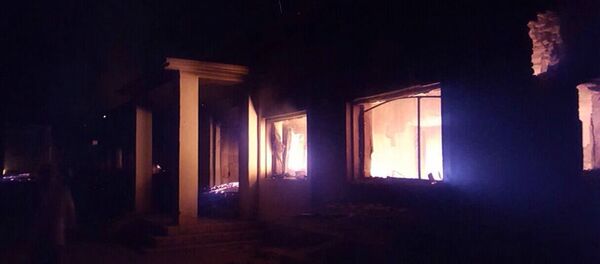 7 October 2015, 18:14 GMT
"In Kunduz our patients burned in their beds, our doctors' nurses and other staff were killed as they worked, our colleagues had to operate on each other," Cone said. "One of our doctors died on an improvised operating table, an office desk, while his colleagues tried to save his life."
The US reportedly continued bombing the hospital for approximately an hour.
"Their description of the attack keeps changing — from collateral damage, to a tragic incident, to now attempting to pass responsibility to the Afghanistan government," the group said in a statement.