Despite the fact that Russia's Air Force has destroyed dozens of IS installations in Syria, Western military officials – and Western media – continue to claim that the Kremlin is primarily targeting the Syrian opposition.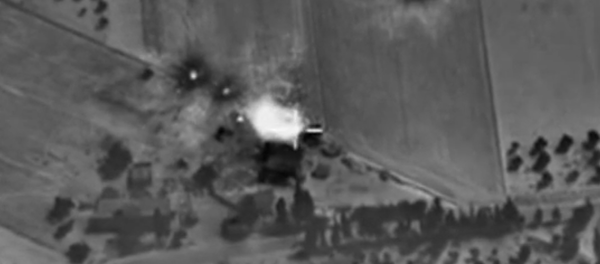 7 October 2015, 16:19 GMT
"I'm also concerned that Russia is not targeting ISIL, but instead attacking the Syrian opposition and civilians," NATO Secretary General Jens Stoltenberg said during a news conference on Tuesday.
On Wednesday, the Russian Defense Ministry responded to these criticisms, pointing out that the US-led coalition is the one which has had difficulties with accuracy.
"The American and other air forces have been carrying out strikes for a year already," Major-General Igor Konashenkov said, according to RIA Novosti.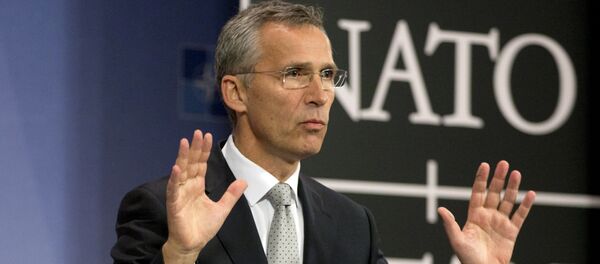 6 October 2015, 09:22 GMT
"But we have grounds to believe that they have not always…been striking terrorist targets."
The Russian campaign, however, has proven remarkably effective. According to Riad Haddad, Syria's Ambassador to Russia, roughly 40% of the Islamic State's infrastructure has been destroyed in only a week of bombing.
"According to our data, about 40 percent [was destroyed]," Haddad told Sputnik. "In addition, a lot of terrorists have been killed. Now, they are retreating toward the Turkish border, as this country has traditionally provided them with protection."
The Russian Defense Ministry also reported on Wednesday that an airstrike near Aleppo on Sunday wiped out nearly all of the terrorist group's anti-aircraft vehicles.
Russian warships also successfully launched 26 cruise missiles from the Caspian Sea on Wednesday, taking out IS targets.
In light of Washington's targeting concerns, Moscow has offered to share intel. That proposal has so far gone unanswered.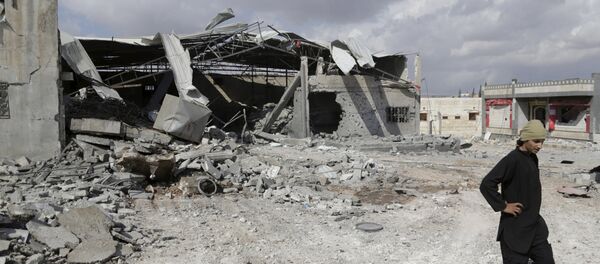 7 October 2015, 13:03 GMT
"This means that either our partners do not have such coordinates, or that they for some reason do not want us to hit these targets," said Colonel-General Andrei Kartapolov, head of the Main Operations Directorate of the Russian General Staff, according to RIA Novosti.
"The reason for this remains unclear to us."
That refusal to cooperate is especially surprising given the Pentagon's claims that it was forced to re-route aircraft operating over Syria.
"We have an instance, at least, where there's been action taken to make sure we didn't have an unsafe separation [distance]," US Navy Captain Jeff Davis, a spokesman for the Pentagon, said on Wednesday.