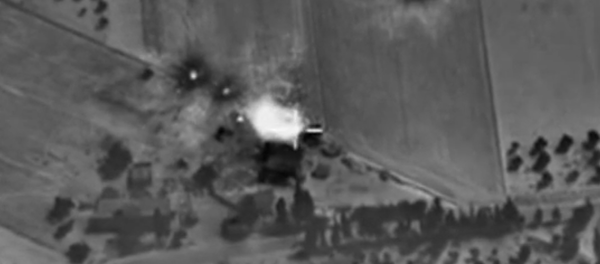 7 October 2015, 16:19 GMT
WASHINGTON (Sputnik) — The United States has ruled out any intelligence sharing with Russia in the fight against ISIL on the grounds that Moscow was pursuing goals in Syria that Washington opposes, State Department spokesman John Kirby said on Wednesday.
"I don't know how you share intelligence when you don't share a common objective," Kirby told reporters at a daily press briefing.
Kirby claimed that most of the Russian air strikes in Syria had been against non-ISIL targets, and were conducted in territories not controlled by the terrorist group.
"The great majority — greater than 90 percent — is not in [ISIL] territory," he claimed.
Kirby, however, acknowledged that the US government lacked concrete details on where the Russian strikes were being targeted.
"We don't have perfect visibility… [but] we have a general sense [and] very good understanding. [ISIL] certainly isn't getting a whole lot of pressure from Russia," Kirby argued.
However, the Syrian government has rejected the US allegations. Syrian Ambassador to Moscow Riad Haddad told Sputnik earlier on Wednesday that about 40 percent of the ISIL's infrastructure has been destroyed in only a week of bombing.
"According to our data, about 40 percent [was destroyed]," Haddad said. "In addition, a lot of terrorists have been killed. Now, they are retreating toward the Turkish border, as this country has traditionally provided them with protection."
The airstrike near Aleppo on Sunday had wiped out nearly all of the terrorist group's anti-aircraft vehicles, according to Russian Defense Ministry.