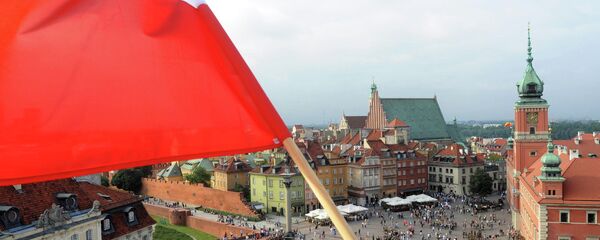 6 October 2015, 12:42 GMT
PARIS (Sputnik) — All interested parties, including European countries, Iran and Russia, should join efforts in the search for a political solution for war-torn Syria, French President Francois Hollande said Wednesday.
In August, the United Nations Security Council supported a resolution calling for renewed peace talks on the Syrian conflict, including discussion of a political transition in the country.
"The Syrian drama concerns all of us… We must react. France has taken on the responsibility to carry out military operations. All of Europe must unite around a humanitarian, political and diplomatic plan. Together with those who are interested, we must create a political future so that the Syrian people has other options than Bashar Assad and the Islamic State," Hollande said in an address to the European Parliament.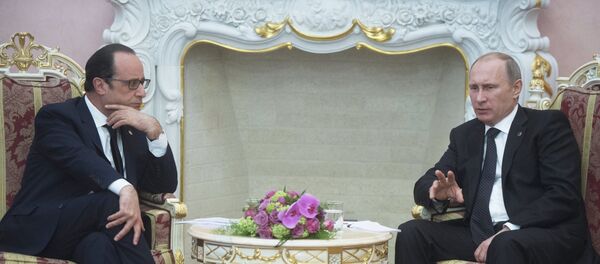 4 October 2015, 14:18 GMT
Syria has been mired in civil war since 2011, with the army loyal to Assad fighting several opposition factions and numerous extremist militant groups, including Islamic State (ISIL).
A US-led coalition of Gulf states and Western countries, including France, has been bombing ISIL targets in Iraq and Syria for over a year, without the approval of the UN Security Council or the Syrian government. The Russian military launched operations targeting terrorist positions in Syria in late September at Assad's request.
Moscow and Geneva have each hosted two rounds of intra-Syrian peace talks since the beginning of the conflict.