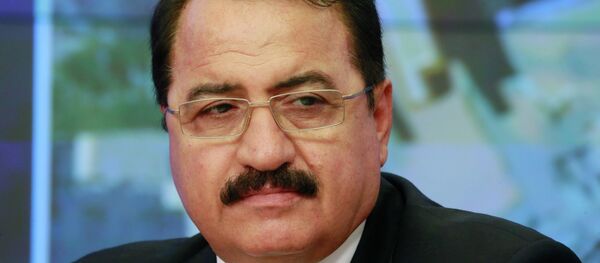 7 October 2015, 14:13 GMT
Moscow is ready to help coordinate the efforts of the armed forces of Syria and the Free Syrian Army, which currently oppose the country's government, to fight the Islamic State, Russia's Foreign Ministry said Wednesday.
President Vladimir Putin has instructed the Foreign Ministry to communicate this to Russia's foreign partners.
"In accordance with the position expressed by Russian President Vladimir Putin, the Russian side is ready for the Defense Ministry to help unite the efforts of the Syrian army and the Free Syrian Army in the fight against the Islamic State and other terrorist groups, including in the context of coordinating the actions of Russian aviation," ministry spokeswoman Maria Zakharova said in a statement.
"In addition, at the request of the Russian president, the Foreign Ministry is informing our partners in countries with contacts in the Free Syrian Army of the Russian side's readiness to establish contact with the leaders of this structure," the statement reads.