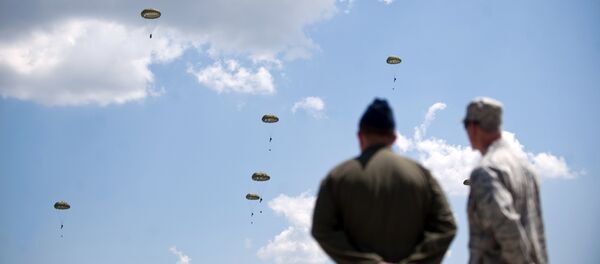 5 October 2015, 15:43 GMT
The US' NATO envoy Douglas Lute said that the alliance is not going to share intelligence data on the Islamic State group with Moscow due to Russia's current support for Syrian President Bashar Assad's government.
According to him, both Russia and the US are interested in destroying the Islamic State, but there is no common goal concerning the support of the Assad regime. 
He said that "it is obvious that the Russian forces are supporting Assad, but the members of the international coalition believe that Assad must step down."
"With such divisions still in place, I do not see any prospects for us to share [US special services'] intelligence information," Lure said.
Earlier, US Army Defense Department spokeswoman Lt. Col. Michelle Baldanza said that Washington will not coordinate its operations in Syria with Russia as long as Moscow continues to give support to Syrian President Bashar Assad and gives a guarantee to the safety of US pilots operating in the area.
The US' and NATO's position was harshly criticized by the Russian Defense Ministry, which berated Washington and Brussels for seeking far-fetched pretexts to scrap cooperation.
"Those countries which see ISIL as an enemy prefer to share intelligence data with Moscow, while those who have a different view on this jihadist group try look for reasons not to cooperate," the ministry said.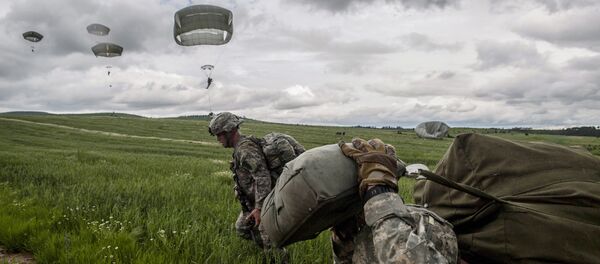 4 October 2015, 03:06 GMT
The ministry also stressed that the goal of Russia's air operation against the Islamic State group in Syria is to fight international terrorism rather than support any political regime. 
On September 30, more than fifty Russian aircraft, including Su-24M, Su-25 and Su-34 warplanes, commenced precision airstrikes on Islamic State targets in Syria at the behest of Syrian President Bashar Assad.
Earlier that day, the Russian upper house of parliament unanimously supported the request of President Vladimir Putin to deploy units of the Russian Aerospace Forces abroad.