"It's long been known that Gerashchenko, an advisor to Ukraine's Interior Ministry, has close ties to fascist Right Sector thugs.
However, the decision of this 'well-fed snout of the Revolution of Dignity' to team up with the international terrorist organization ISIL as a self-styled 'Mazepa 2.0' (a Ukrainian Cossack leader who notoriously betrayed Emperor Peter I) has come as a surprise to many — not only in Ukraine and Europe, but in the Middle East as well.
Now the 5-kilogram Order of Judas established by Peter I will finally rest with its worthy owner," Russian defense official Maj. Gen. Igor Konashenkov told journalists on Wednesday.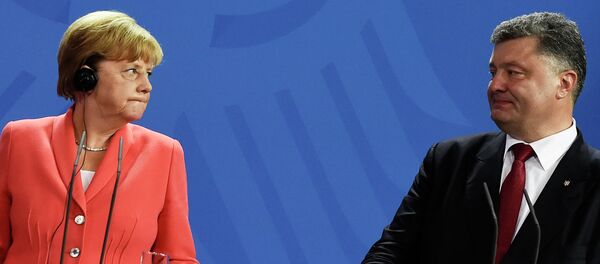 4 October 2015, 23:26 GMT
A similar statement appeared on the Facebook page of the Ministry.
Earlier on Tuesday, the advisor to Ukrainian Interior Minister went to the social media, urging readers to submit any personal information on the Russian pilots operating in Syria for further disclosure to the terrorist organization ISIL.
The politician stated that he wanted the rebels to locate the Russian servicemen and to take revenge under Sharia law.
Reports emerged later on Wednesday that the administration of the social network Facebook has removed the page of the Ukrainian politician.