Turkish police have found a mint which IS used to make gold and silver coins on its territory.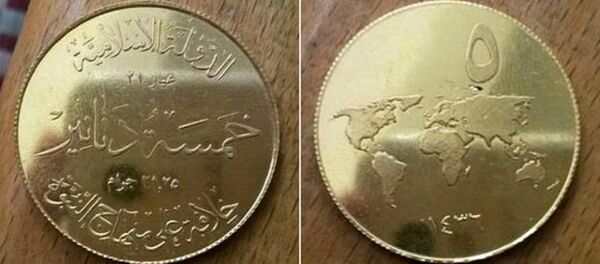 31 August 2015, 08:14 GMT
According to a statement released by the Gaziantep Governor's Office, security forces launched operations to prevent terrorist activity and cut off their organizations' supply lines in the region.
During the operation in the region's Sahinbey district, the police discovered the mint, whereupon they seized the militants' equipment and detained six foreigners.
This past summer, the terrorist group announced that it was looking to introduce its own currency, the gold dinar, as a means of exchange, in an effort to solidify control over areas where it proclaimed a "caliphate."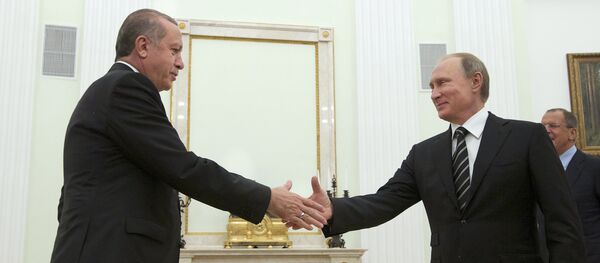 7 October 2015, 07:50 GMT
One gold dinar was supposed to be worth 139 US dollars.
The designs which were to be embossed on the gold coins included a symbol of seven wheat stalks — a Quranic reference — and a world map.
The prototype design had also shown that the coins would be inscribed with a message in Arabic reading "The Islamic State — A caliphate based on the doctrine of the Prophet."