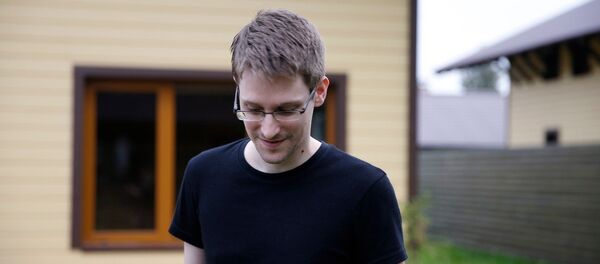 6 October 2015, 00:10 GMT
MOSCOW (Sputnik) — The lawyer of former US National Security Agency (NSA) contractor Edward Snowden said Wednesday that there was no hope for a just and fair trial for his client in the United States, as the case had become a political matter.
On Tuesday, White House spokesman Josh Earnest reiterated the US government's call for Snowden to return home to stand trial, blaming him for allegedly committing "very serious crimes."
"Edward Snowden loves his country and is ready to return to the United States, however, due to the fact that his case is on the political level, it is premature to talk about a fair and honest trial," Anatoly Kucherena told RIA Novosti.
Political statements against Snowden are just part of a smear campaign, he added.
In 2013, Snowden leaked information about illegal mass electronic surveillance programs conducted by the NSA. He could face up to 30 years in prison on charges of espionage and theft of government property if he returns to the United States.
Snowden was granted temporary asylum in Russia in August 2013, before receiving a three-year residency permit from the country the following year.