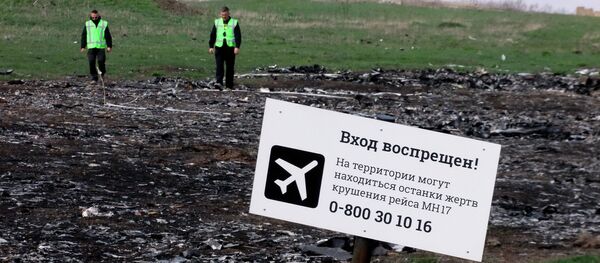 24 September 2015, 18:03 GMT
MOSCOW (Sputnik) – Flight MH17 was downed en route from Amsterdam to Kuala Lumpur in the eastern Ukrainian region of Donetsk on July 17, 2014, killing all 298 people on board.
NOS, RTL media group and de Volkskrant newspaper have joined forces, requesting the Utrecht District Court to open an appeals process for all three, NOS said.
The outlets said the outcome of their requests over the past year has been "disappointing," after the organization refused to make many documents public, or rendered released documents unreadable. An objection procedure failed to "change anything," the outlets said.
"NOS, RTL and de Volkskrant newspaper tighten this procedure together because we want to emphasize that transparency precisely in this case is so crucial," NOS editor Marcel Gelauff said.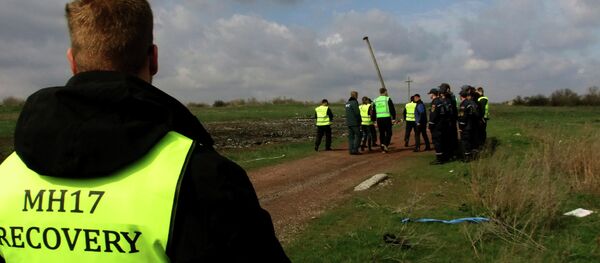 28 September 2015, 07:44 GMT
Kiev and eastern Ukrainian militias have traded blame for downing the aircraft.
According to the Dutch Safety Board's preliminary report, the plane broke up in-air from structural damage caused by a large number of high-energy objects.
The Dutch Safety Board is scheduled to present its final report on the fatal crash on October 13.