WASHINGTON (Sputnik) – The US space company United Launch Alliance (ULA) is preparing a National Reconnaissance Office (NRO) mission with the launch scheduled for 12:49 GMT on Thursday, although the specifics of the payload are classified.
"The mission will be launched for the National Reconnaissance Office in support of national defense," ULA stated on its website, saying that the NROL-55 mission will be launched from the Vandenberg Air Force Base in California using the Atlas V 401 rocket.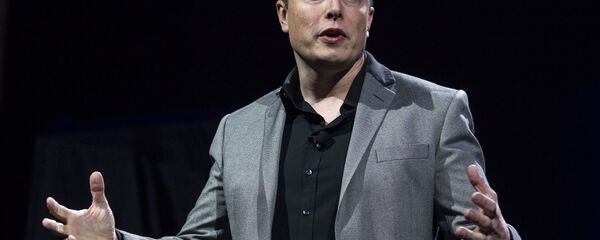 18 September 2015, 23:53 GMT
Apart from the primary NRO payload, the rocket will carry 13 CubeSats. Nine of the space research satellites are sponsored by the NRO, while the other four are sponsored by NASA (National Aeronautics and Space Administration).
The United Launch Alliance (ULA), a joint Boeing-Lockheed Martin venture providing rocket launch services to the US government, uses the Russian RD-180 rocket engines to power the Atlas V launch vehicles into space.
The Thursday launch is the 101st mission that ULA will undertake since its formation in 2006.
The National Reconnaissance Office is a US government agency in charge of designing, building, launching, and maintaining intelligence satellites.