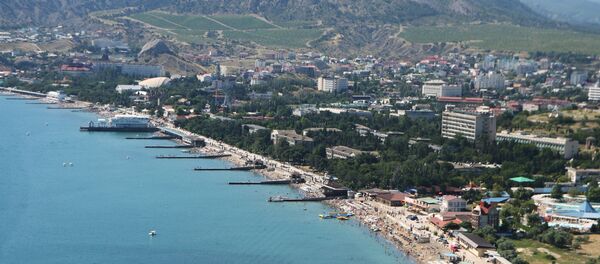 7 October 2015, 09:59 GMT
Crimea's authorities are ready to assist Limp Bizkit's vocalist Fred Durst finding somewhere to stay on the peninsula, according to Deputy Chairman of the Council of Ministers of Crimea Dmitry Polonsky.
Earlier Durst expressed his desire to own a house in Crimea, and also said that he "wouldn't mind getting a Russian passport."
Polonsky said that Crimea welcomes all who would like to visit, and that there are plenty of scenic places on the peninsula where Durst might want to settle down.
"We have many areas with beautiful nature so I'm sure that he'll find a place to settle down that would suit his tastes," Polonsky said, adding that the authorities of the Crimean cities of Yalta and Yevpatoria have already expressed their willingness to welcome foreign celebrities.
Polonsky also said that he believes that artists want to live in Crimea for a reason as they usually have a heightened sense of justice.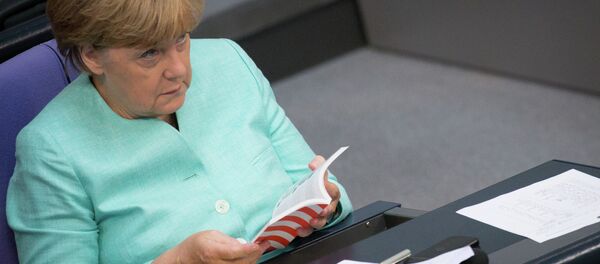 3 October 2015, 18:59 GMT
"They sense that today justice comes from Russia which upholds the principles of democracy, freedom of speech and freedom of artistic expression. Obviously these people want to live where they are free and comfortable," he said.
Earlier, Crimea's PM Sergei Aksyonov made a special open address inviting world-famous actors, musicians and athletes from across the globe to the peninsula where he hopes to create a Beverly Hills-style city. He assured the celebrities that they will face no administrative hurdles if they decide to opt for permanent residency in Crimea.
Limp Bizkit are set to tour Russia, with concerts scheduled around the country kicking off with an October 31 performance in Moscow.