TALLINN (Sputnik) – Estonia plans to spend up to 25,000 euro ($28,200) a year on an average four-member refugee family, the country's Social Affairs Ministry deputy secretary general said Thursday.
"Up to 25,000 euro a year will go to one refugee family consisting of two adults and two children. Most of these expenditures make up housing allowances, including utilities and rent," Rait Kuuse said at a weekly cabinet briefing.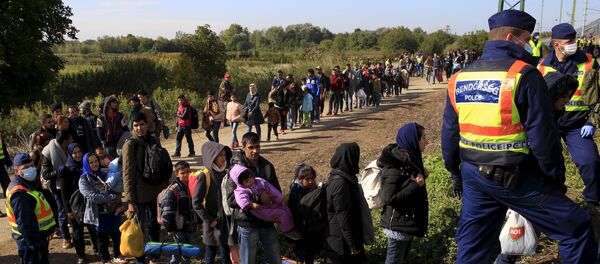 8 October 2015, 11:27 GMT
The European Commission proposed for member states to resettle 160,000 refugees across the bloc over the next two years. Under the system, Latvia is required to accept 373 refugees currently in Italy, Greece and Hungary.
Kuuse said the first six families are expected to arrive by December and added that outside funding would cover around three-quarters of the country's costs.