"The bomb is in trials on the Sukhoi Su-34 [Russian fighter jet], with the trials to be completed late this year," Region's director general, Igor Krylov, told IHS Jane's at the Russian Defense Ministry Innovation Day.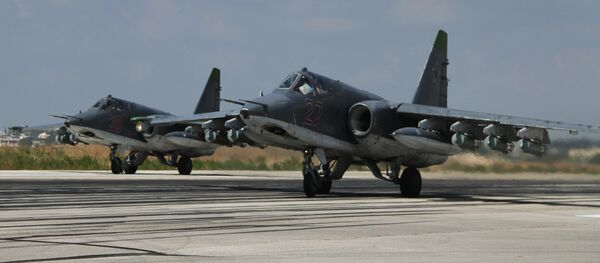 8 October 2015, 07:52 GMT
There are two versions of the 250-kilogram KAB: a laser-guided version and a satellite-guided version.
The KAB-250 follows the larger KAB-500, which made its combat debut in September when the Russian military began launching airstrikes in Syria.
The KAB-250 will enter the weapons suite of the PAK FA fifth-generation fighter next year. It can be mounted externally or stored in the jet's internal weapons bays.
According to Krylov, the KAB-250 was developed in response to the Small Diameter Bomb, which the United States developed for its F-22 Raptor and F-35 Lightning II fifth-generation fighters, IHS Jane's reports.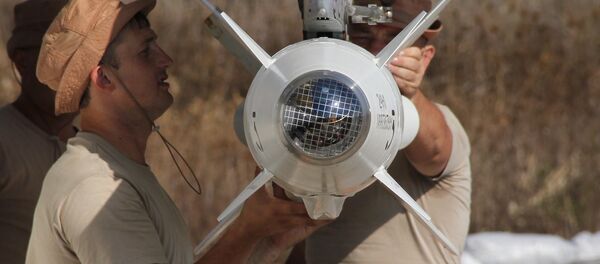 5 October 2015, 14:54 GMT
The KAB-250 has a fragmentation warhead designed to destroy lightly vulnerable materiel, thin-skinned vehicles, and other enemy installations. The bomb can be dropped individually or in salvoes. The aircraft carrying the KAB-250LG-Es must be fitted with a laser illumination system or the target can be illuminated by a forward air controller, according to IHS Jane's
The KAB-250 weighs a total of 565 pounds, with a warhead of 365 pounds and a 200-pound explosive.
The bomb is 10.5 feet long. It has a complex, compact tail design and is fitted with four long-chord, short-span wings to increase its glide range. It falls from an aircraft at a rate of 655-1,150 feet per second.