LIMA (Sputnik), Liudmila Chernova — G24 member-states will keep urging the implementation of the 2010 quota reform that gives more voting power to emerging market nations, Director of the G24 Secretariat Marilou Uy told Sputnik on the sidelines of the annual meeting of the International Monetary Fund (IMF) and World Bank.
"We advocate for the continued efforts to realign the quota shares and increase the voice of emerging and developing countries in the IMF. We will continue doing that and we will continue creating awareness among the membership about the importance of this," Uy said on Thursday.
In 2010, the G20 group of countries — including the United States, Russia, France and Japan — agreed to shift voting power to dynamic emerging market nations such as China, India, Brazil and Turkey.
"The 2010 reforms was really the first step for realigning of quota share and voice of countries within the IMF. And intention is to increase the voice and participation of the emerging and developing countries to reflect the changed economic landscape globally," Uy said.
Uy stressed that because of the delay it became impossible to move beyond the 2010 reforms.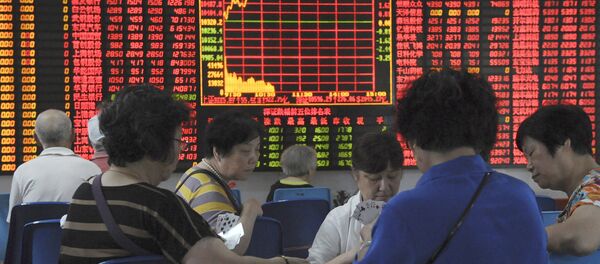 17 September 2015, 10:31 GMT
"What it depends on right now is the ratification of the US Congress. And that's really the most important priority for us right now," Uy told Sputnik.
A member's quota determines the maximum amount of financial resources the country is obliged to provide, its voting power and access to financing, according to the IMF.
In February 2015, the G20 finance ministers and central bank governors said they are disappointed with the delays in the quota reform of the IMF.
G24 is a group of 24 countries aiming at coordinating the position of developing countries on monetary and development issues, and to ensure increased representation and participation of developing countries in negotiations on the reform of the international monetary system, according to the group's website.