LIMA (Sputnik) — The International Monetary Fund (IMF) is prepared to provide assistance to Yemen as soon as the situation in the country allows to do so, IMF's Middle East and Central Asia Department Director Masood Ahmed told Sputnik on Friday.
"We are monitoring the situation, and stand ready to provide support to Yemen as soon as the conflict subsides and the situation permits," Ahmed said on the sidelines of the annual IMF, World Bank meeting in Lima, Peru.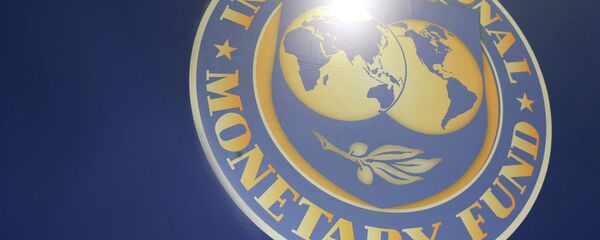 9 October 2015, 00:17 GMT
Ahmed noted that the IMF started a program in 2014 to help Yemen address the "immediate consequences of macroeconomic pressures they had, but also to lay the foundations for more inclusive growth."
"That program is currently on hold because of the conflict," he added.
Yemen is engulfed in a military conflict between Houthis, the country's main opposition faction, and government forces.
In late March, a Saudi-led coalition of Arab states began airstrikes against Houthis in Yemen at the request of President-in-exile Abd Rabbuh Mansour Hadi.