BERLIN (Sputnik) — Thomas de Maiziere said that 490 crimes had been committed this year against refugee hostels.
"What we are witnessing is a massive increase of attacks on refugee shelters on the grounds of national animosity," de Maiziere told the newspapers of Funke mediagroup.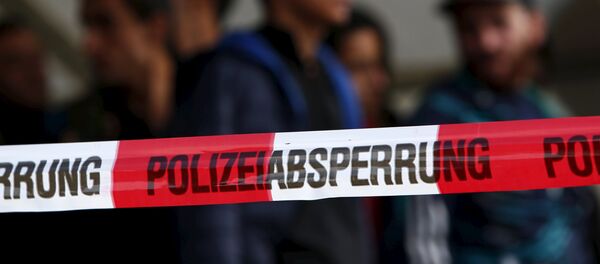 7 October 2015, 19:47 GMT
According to the minister, two-thirds of the attackers are citizens that have no record of criminal activity.
"I find this very disturbing," the minister said, stressing the necessity to raise awareness about the unacceptability of violent action against refugees.
Europe is currently experiencing the largest migrant flow since World War II. According to German media, the country could expect an influx of about 1.5 million refugees in 2015, well over a previously announced official forecast of 800,000.