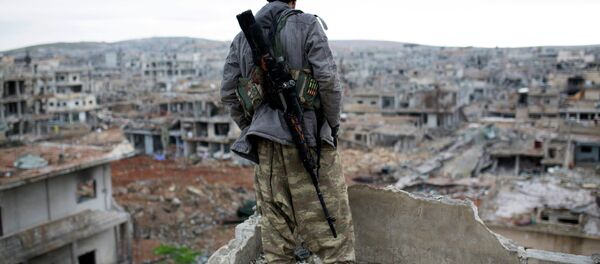 9 October 2015, 12:07 GMT
"We have devised a number of different approaches," Carter was quoted as saying by Reuters.
According to the secretary, the new approach will focus more on enabling forces on the ground to fight against the Islamic State (ISIL) militants.
The formal decision will be announced later on Friday, he added.
Earlier, US media reported that the Pentagon had abandoned its multibillion dollar program on training and sending equipment to the so-called moderate Syrian opposition.
According to an unnamed official, the training of the opposition in Jordan, Qatar, Saudi Arabia or the United Arab Emirates will be suspended and the rebels will be trained in a small center in Turkey.