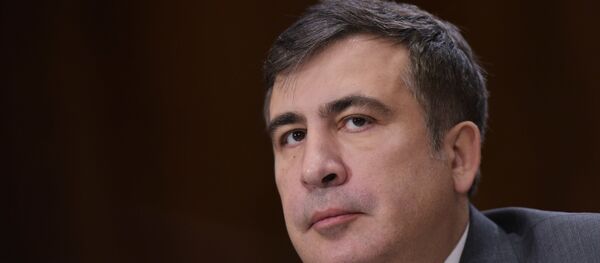 A study of materials provided by Russia revealed a series of war crimes committed during the conflict, which could make Georgian ex-President-turned Odessa governor Mikheil Saakashvili the central figure in the investigation, the newspaper Kommersant reported.
A special commission will examine the documents to be provided by the prosecutor as well as other supporting materials.
Ex-deputy chairman of the PACE Monitoring Committee on Georgia Elene Tevdoradze said that the information data contained in the materials was enough to prosecute Saakashvili for starting the conflict  — a charge that carries a prison sentence from 30 years to life.
Earlier reports said that the Georgian authorities considered canceling the former president's citizenship.