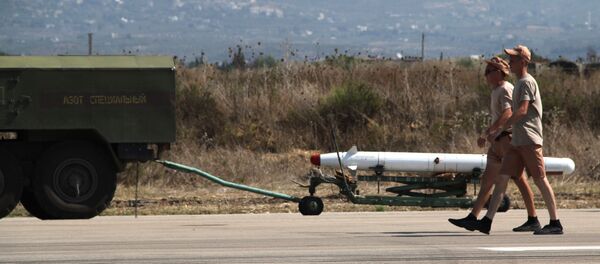 9 October 2015, 17:19 GMT
When it comes to Syria, Russia has always supported the secure and legitimately elected government of Bashar al-Assad, arguing that it will guarantee stability in Syria. Meanwhile the West, led by the United States and its oil-rich allies Saudi Arabia and Qatar, support various factions of Islamic rebels in the country. They do so, because the United States and its allies want to overthrow al-Assad's government, Christian Vanneste, a former member of the French National Assembly, wrote for Boulevard Voltaire.
The United States seeks only its own national interests in Syria and that's why Washington doesn't want al-Assad in power.
"Russia doesn't want to control the entire world and impose its ideology on others. The same can't be said about the United States. This is a significant change [in US foreign policy] since the fall of the Berlin Wall. France would make a mistake if it ignores this fact," Vanneste said, explaining that the United States would support anybody who would help them to keep their hegemony.
That's why it "seems natural for Washington not to attack the accomplices of the terrorist group of the deceased [Osama] bin Laden, because they [the US and al-Qaeda] are brothers… both being the enemies of the Islamic State," Vanneste said.
Furthermore, Russia started its air campaign following an official request from Syrian President al-Assad, meanwhile the US-led airstrikes were neither authorized by the UN Security Council nor requested by the official Syrian government, and therefore they were illegal to begin with.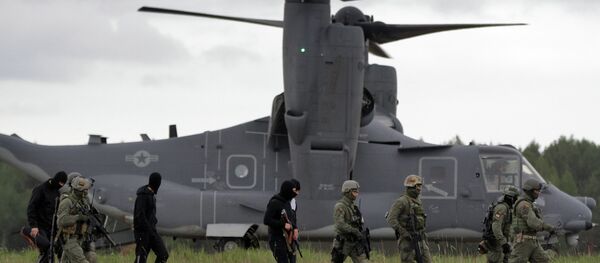 Washington should no longer be trusted after the United States initially wanted to spread lies saying that ISIL was created by the government of al-Assad. The author also reminded that people should still remember the days when the Americans outright lied about the weapons of mass destruction in order to overthrow Saddam Hussein's government in Iraq.
Unlike the United States, Russia, at the very least, deserves respect for its consistent foreign policy and the fact that it acts "sincerely on the international arena," something that the West can't do these days, Vanneste said.