It sounds bizarre at first, but turns out bananas help animals to keep warm in cold weather. Animals also eat 20 percent more food during colder seasons.
Some species of canines, such as jackals, coyotes, raccoons, raccoon dogs and southern breeds of wolves, in fact eat a variety of fruits and vegetables.
"For example, jackals' diet is about 40-50 percent meat, while the rest consists of vegetables and fruits," Ivan Pavlov, the head of Mammals departments at the Moscow Zoo, told the source.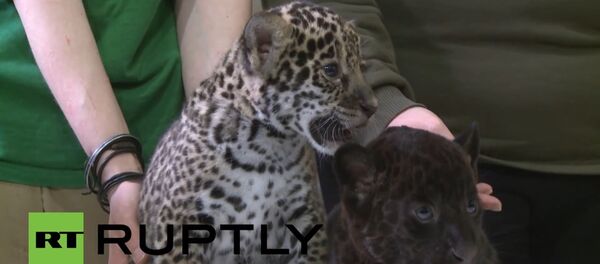 Wolves, commonly known as meat-eating predators, will eat anything that they can find in fact, including vegetables and fruits, especially considering that plant-based food has plenty of vitamins the animals need during colder seasons, the TV Channel said.
With the upcoming winter, a lot of other animals also change their habits. Hibernating animals, such as bears and raccoon dogs, become less active and sleepy, and preferring to stay longer inside their cages.
The Moscow Zoo was first opened in 1864 and now has over 6,500 different animal species in an area of over 21 hectares.