That makes at least one statesman in Russia, who is ready to present an "olive branch" to the American politician – though not to the president in power now Barack Obama — but to his possible successor Donald Trump, the Washington Post wrote.
"After your win in the upcoming presidential elections you are planning to build friendly relations with President Putin – and it's a great thing to do," Andrey Rostenko stated on the official site of the Yalta municipality.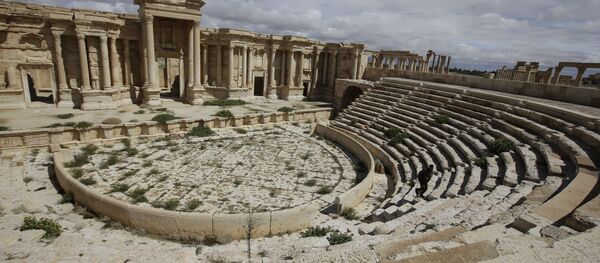 9 October 2015, 09:03 GMT
The chairman commented on Trump's stepping into the presidential run, hailing him as an "extraordinary person." Rostenko also added he would follow the Republican Party hopeful's move into politics.
Trump himself once said that Putin is one of those people, who is good to have relations with, welcomed the launching of Russian air forces' operation in Syria, and highlighted that continuing tensions between Russia and the US is an indication of a failed policy by Obama's administration.
"You want to pal around with China, we want the same for ourselves," Yalta's Mayor said to Trump in the statement. "You support Russia's efforts in the fight against international terrorism, so do we. We have a lot in common and this is a reason why we have to meet at some point."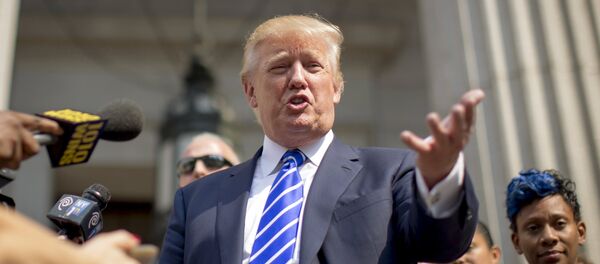 4 October 2015, 19:57 GMT
Rostenko also hinted that "one more street" may be named after an American president in Yalta – referring to one named after President Franklin Roosevelt, who took part in the Yalta Conference in 1945.
According to the Washington Post, mayors in Crimea are putting forth their best effort to attract foreign celebrities and politicians to land on the "picturesque shores of the peninsula."
Recently, Fred Durst, frontman of popular group Limp Bizkit, expressed the wish to move to Russia and become its citizen. The Russian statesmen in response offered him to choose Crimea for that purpose.