Last week, US war planes attacked a Doctors Without Borders hospital in Kunduz, Afghanistan that resulted in the death of 22 people, including 12 staff members. The attack lasted for almost an hour and continued even after doctors phoned a US command center and reported that US planes were bombing the hospital.
The bombing of any hospital is a deplorable act of violence — period. But to make the situation worse, it turned out that all parties involved in the incident were Nobel Peace Prize winners.
Doctors Without Borders received the Nobel Peace Prize in 1999 and rightfully so. The international humanitarian aid agency provides medical care to everyone regardless of their race, religion, economic and social status, or political affiliation, often operating in war-torn regions.
Obama, meanwhile, received his Nobel Peace Prize in 2009 for his "extraordinary efforts to strengthen international diplomacy and cooperation between people." Six years after his award it feels like a big, bad joke for everyone. The Obama administration just showed the world how to properly coordinate international diplomacy by bombing a hospital; and before that by helping to turn the entire Middle East and North Africa into chaos and killing thousands of innocent people with drone strikes.
But US Presidents have a "nice" tradition of bombing hospitals and Obama wasn't the first one. President Richard Nixon was responsible for bombing Red Cross hospitals in Cambodia and Laos, an idea that was masterminded by none other than his Nobel Peace Prize-winning adviser Henry Kissinger, according to The Nation.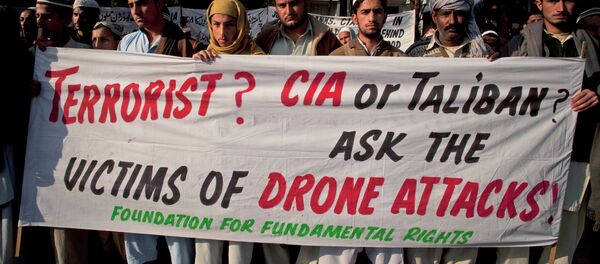 15 September 2015, 12:48 GMT
US Army veteran Captain Rowan Malphurs admitted that Kissinger ordered the bombing of Red Cross hospitals in Cambodia.
"I saw on several occasions where possible hospitals had been bombed… On another occasion I observed a red cross on a building that was partially destroyed by bombs," — Captain Malphurs said, as cited by The Nation.
To top it all off, we should add that the Red Cross had already been awarded with Nobel Peace Prizes in 1917, 1944 and 1963. The great politician as he is, Kissinger certainly knew that.