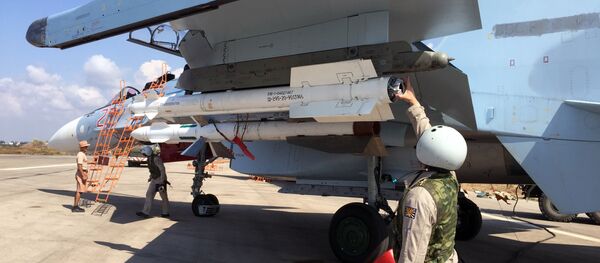 7 October 2015, 15:00 GMT
Russia has evidently outpaced Washington in its war on terrorism in Syria, US author and syndicated columnist Stephen Lendman underscores.
"In over a year of Washington's phony war on ISIS [ISIL], they're stronger with more territory than when US bombing began — targeting Syrian and Iraqi infrastructure, not terrorist forces or facilities. On September 30, things changed markedly. Washington wants no interference in its policies. Putin's intervention leveled the playing field," Lendman noted in his article for Global Research.
Islamic State is now panicking and its insurgents are retreating. Some of them are hiding in residential areas and mosques, knowing that Russian airplanes will not launch strikes on noncombatants and civilian infrastructure, the US author added, citing Deputy Defense Minister Anatoly Antonov.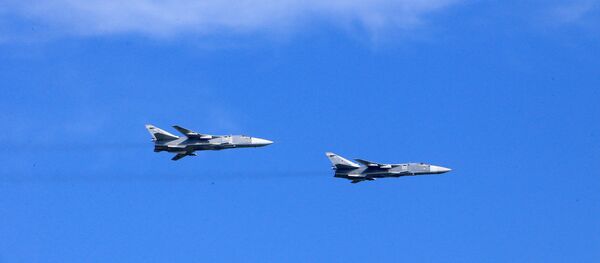 3 October 2015, 16:39 GMT
However, there is the possibility that terrorists will jump at the opportunity to bomb civilian targets in order to shift the blame on Russia for their crimes. Needless to say, Western media would willingly report about such incidents — "spreading Big Lies is their specialty," the US author noted.
"War strategy includes winning hearts and minds, no matter how deceptively. Effective [US] propaganda works this way… blasting out Big Lies round-the-clock — in print, on air and online," Lendman remarked.
In just a week Russia destroyed 112 ISIL targets, including 19 command posts, 12 ammunition caches, 71 military hardware pieces and six explosive device making facilities.
"On Wednesday morning, 23 aircraft struck terrorist positions. Russia's navy is involved. Four warships fired 26 cruise missiles from Caspian Sea positions, 1,500 km away, hitting 11 targets with pinpoint accuracy, destroying them, harming no civilians, an impressive display of military might, perhaps enough to give Pentagon commanders pause on challenging Russia head-to-head, madness if dared," the columnist underscored.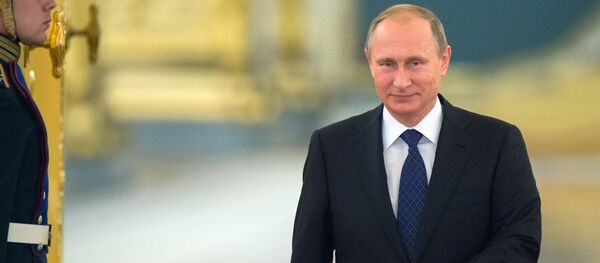 8 October 2015, 19:57 GMT
Needless to say, Russia launched its cruise missiles which crossed the airspace of Iran and Iraq with their permission: the three countries are now cooperating closely in their war against terrorism.
In contrast to Washington's "phony war," Russian President Putin is waging real war against terrorism, Lendman emphasized, adding that the US "war on terror" has long transformed into an agenda for "conquest, domination, exploitation."
Interestingly enough, in response to Russia's consistent military strategy in Syria, other nations, previously "liberated" by Washington, are seeking Russia's help.