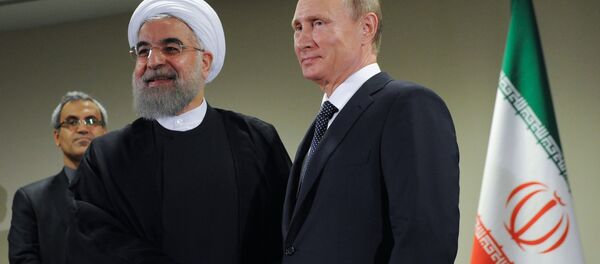 10 October 2015, 13:46 GMT
Against the background of Russia's actions in the Middle East the loss of dominance by the US in the region has become obvious, the Wall Street Journal reported.
Ryan Crocker, a former US diplomat, said that America's affairs in the Middle East have now reached the lowest point since World War II. And the political vacuum in the troubled region is now being filled by Russia, who Washington was struggling to hold back for a long time.
Despite the US having significant military might left in the Middle East, its allies no longer believe that Washington will keep supporting its partners, experts admitted.
"There is not one constituency you will find in the [Middle East] region that is supportive of the U.S. at this point—it is quite stunning, really," Emile Hokayem, a senior fellow at the International Institute for Strategic Studies in Bahrain said.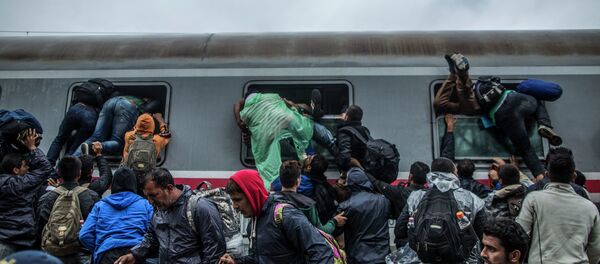 9 October 2015, 06:42 GMT
American partners in the Middle East are alarmed by the unfolding events in the region have sought compromise with Russia, according to the Wall Street Journal. For instance, Israel refused to endorse a US-proposed resolution regarding Crimea at the UN General Assembly last year and later restrained from criticizing Russian air raids in Syria.
Although the White House is trying to challenge the simple thought that its sway across the Middle East has faded, the recent events, including Russia's "Syrian gambit," is evidence of serious changes. With the establishment of its military campaign in Syria, Russia has surpassed the power of the USSR in the period between 1970s and 1980s.
"What Putin wants is to establish a sort of co-dominion with the U.S. to oversee the Middle east—and, so far, he has almost succeeded," Camille Grand, director of a French think tank claimed.
Many parties in the Middle East, Iraqis and Kurds in particular, have been disappointed by inability of the US to stop the expansion of ISIL, hailing the steps that Russia has taken to combat the jihadists so far. Former Lebanese General Hisham Jaber, for example, noted that all the US-led alliance achieved was the growth of Islamic State.