Monika Donner is critical of the demonization of Russian President Vladimir Putin by Western media. If Putin were at least half as "crazy" as represented by the West, he would be able to conquer half of Europe within a week, Contra Magazin reported.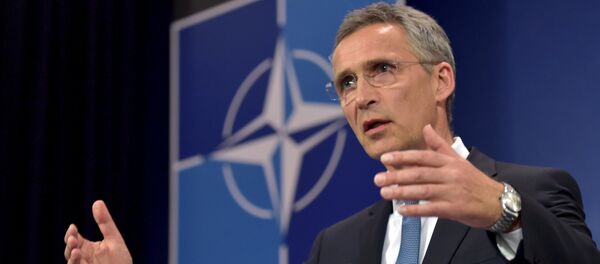 19 August 2015, 17:10 GMT
The way Russia is being represented in Western media is "nonsense," Donner argued. She believes that the world is preparing for another World War, while the media is trying to distract ordinary people with subjects like the refugee crisis.
If Europe would start closer cooperation with Russia, this would be a disaster for America, the expert claimed. On the one hand, there would be European states with a strong and developed industry; on the other — a resource-rich Russia with a strong military sector.
The US is trying to eliminate the possibility of such a partnership and is waging an economic war against Russia. Moreover, NATO seeks to continue its expansion to the East despite the promise given to Mikhail Gorbachev after the reunification of Germany.
"The question is who is really friend and foe," the magazine wrote, referring to Donner, who called for a rethinking of the current situation and suggested that Germany pursue a more neutral policy.