The financial stability had given Germany an opportunity to influence the rest of Europe, but the resolution of the current situation with refugees requires not only money, but rather much action.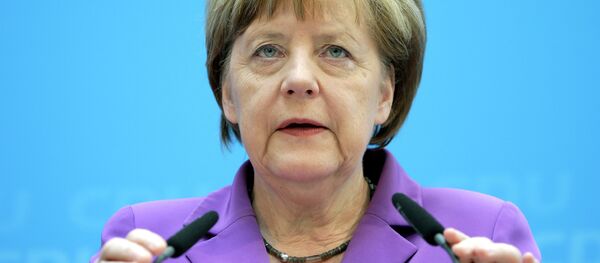 11 October 2015, 14:23 GMT
The crisis may deprive Merkel's government of the right to make decisions on its own because the current situation can be resolved only with a joint European effort, the newspaper wrote.
The resolution of the immigration crisis is not about financial investments, but about moral principles. It is important to find an acceptable way out as quickly as possible, but it is difficult as European leaders have completely opposite attitudes on the issue and the atmosphere in Europe is tense, the article said.
Torn by contradictions, the EU is slow and idle. For instance, Hungarian Prime Minister Viktor Orban is convinced that the borders should be closed to stop the new influx of immigrants. German Chancellor Angela Merkel, on the contrary, believes that they need to be left open.
In this regard, Italian Foreign Minister Paolo Gentiloni called a number of European countries to open some kind of "a new front" and to act quickly and decisively if others refuse to take any steps, the newspaper wrote.
According to Gentiloni, the first reactions to his letter were positive.