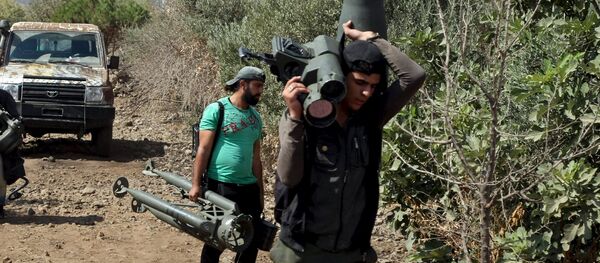 10 October 2015, 15:26 GMT
While Russians are gaining ground in Syria eliminating ISIL's command posts, explosive device making facilities, ammunition caches and other targets, "the US has revealed itself to be disinterested in helping them extend that success further," British journalist Stuart J. Hooper noted.
Hooper cited Russian Deputy Foreign Minister Sergey Ryabkov, who bemoaned the fact that the US refuses to share intelligence on Islamic State's positions in Syria, saying that it seems that "the US' goals in Syria have little to do with creating the conditions for a political process and national reconciliation."
Addressing his American counterparts and their coalition allies, Ryabkov posed the question: "Which side are you fighting for in this war?"
And he has nailed it: there is something really sinister and nontransparent about Washington's current military strategy in the Middle East.
State Department spokesman John Kirby even went so far as to suggest: "I don't know how you can share intelligence when you don't share a basic, common objective inside Syria."  
"We're not at that — we're nowhere near that point. There's no shared, common objective here about going after ISIL," he added as quoted by RT.
Needless to say, the statement raised many eyebrows.
"The US finds itself in a strange position. While claiming for so long to be the world's leader in the infamous 'war on terror,' certain figures within the US government are now openly hindering the fight on the world's frontline against terror," Hooper underscored in his article for 21st Century Wire.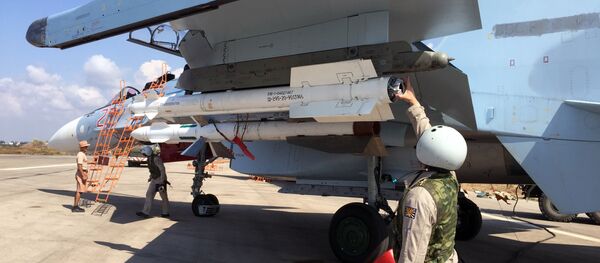 7 October 2015, 15:00 GMT
The British journalist stressed that, following Washington's logic, the eradication of ISIL is not the US' top priority, despite the fact that the Obama administration has been spending tens of millions of dollars per day since the beginning of the military campaign.
It seems that Washington is really interested in one thing only — toppling Syrian democratically-elected leader Bashar al-Assad.
"Those who have argued that the US was only ever interested in regime change in Syria now appear to be vindicated, as these world leaders openly expose and rebuke the US' actions," Hooper noted.
In his September article for the American Conservative, US political commentator Patrick Buchanan asked why US neocons are blaming the Kremlin for its support for the Syrian government, and labeling Bashar al-Assad, not ISIL, as enemy No.1. "This is neocon nonsense," he remarked.
"In making ISIL, not Assad, public enemy No. 1, [Russian President] Putin has it right. It is we Americans who are the mystery inside an enigma now," the conservative commentator emphasized.
Indeed, by refusing to cooperate with Russia, Syria and Iran, Washington has put itself in an awkward position. To make matters even worse for the West, Russia is now on the verge of eradicating ISIL, despite Washington and London's previous assertions that the war with ISIL will continue for years to come.