MOSCOW (Sputnik) — Earlier in the day, the London Metropolitan police announced that they would end their 24/7 presence outside the Ecuadorean embassy that started over three years ago when Assange entered the building. According to police, the operation to arrest Assange nevertheless continues.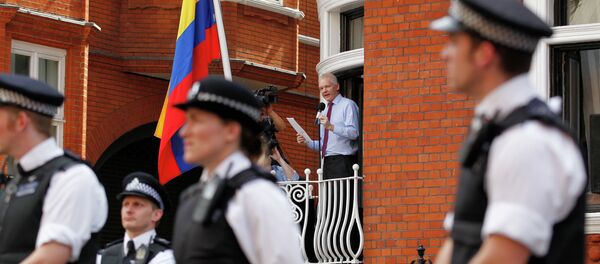 12 October 2015, 13:22 GMT
"The head of the Diplomatic Service, Simon McDonald, summoned the Ecuadorean Ambassador today (12 October) to register once again our deep frustration at the protracted delay. The UK has been absolutely clear since June 2012 that we have a legal obligation to extradite Assange to Sweden. That obligation remains today," the statement read.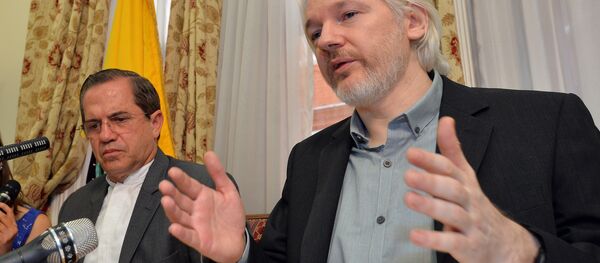 8 October 2015, 15:44 GMT
Assange, who has been residing in the Ecuadorian embassy in London since August 2012, has been wanted for questioning by the Swedish authorities since 2010 over accusations of sexual coercion and rape.
The activist has denied the accusations, stating that Swedish extradition attempts are really aimed at sending him to the United States, where he faces espionage charges for publishing thousands of leaked top-secret military documents and diplomatic cables on the WikiLeaks website.
Three of the four allegations against Assange expired in August due to the Swedish statute of limitations for bringing charges. The fourth charge of rape could still be brought until 2020.
© Photo
Money spent by UK government on the siege against Julian Assange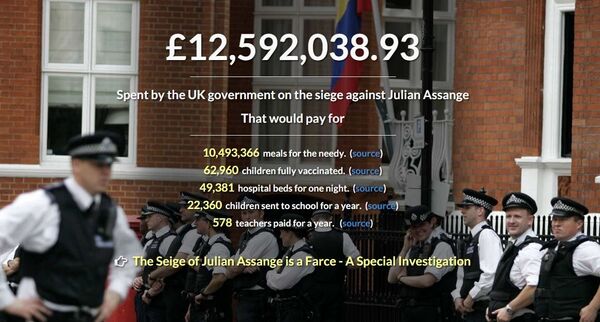 Money spent by UK government on the siege against Julian Assange