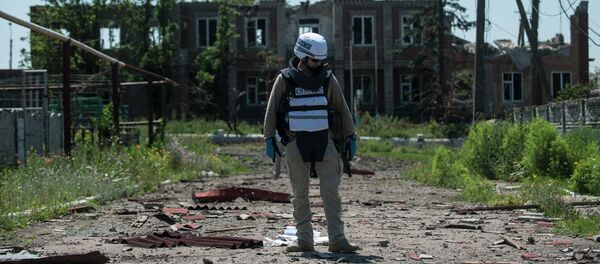 12 October 2015, 11:02 GMT
MOSCOW (Sputnik) — According to the Russian foreign minister, Moscow would like to see the OSCE established as a legal entity.
To achieve this, it is necessary to adopt a charter or any other founding document, Lavrov said.
"We would like the OSCE to be a full-fledged organization, so that it could have a firm basis for the expansion of its activities, including in peacekeeping and preventive diplomacy. To do this, it is important first of all to create a reliable legal framework," Lavrov said.
Lavrov pointed out that Russia already proposed such a draft document many years ago but it has faced opposition to date.
The Russian foreign minister expressed confidence that the issue would be taken more seriously in the future.