MOSCOW (Sputnik) — The FSA is fighting the regular Syrian army currently remaining loyal to Assad in the four-year civil war.
"We again confirm publicly that we are ready to interact with the armed opposition factions both in coordinating actions of anti-terrorist fight on the Syrian territory and by involving the opposition factions in efforts to prepare conditions for a political process," Lavrov told reporters at a joint press conference with Organization for Security and Co-operation in Europe (OSCE) Secretary General Lamberto Zannier.
Russia's Sukhoi Su-25, Su-24M and Su-34 attack aircraft, with the support of Su-30 jets, launched airstrikes against Islamic State targets in Syria on September 30, following Syrian President Bashar Assad's request.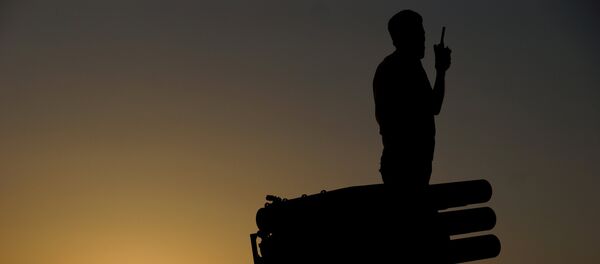 10 October 2015, 18:53 GMT
Moscow has asked the United Kingdom for assistance in establishing contacts with the FSA in order to better coordinate efforts in the fight against Islamic State in Syria, Ambassador of Russia to the United Kingdom Alexander Yakovenko said Thursday.
On Wednesday, the Russian Foreign Ministry announced it was informing foreign partners of its readiness to establish contact with the FSA. One of the FSA founders, Fahad Masri, said on Thursday he had met with Russian Deputy Foreign Minister Mikhail Bogdanov in Paris, expressing readiness to engage in dialogue with Moscow and Damascus.
Last week, Lavrov approached Washington for contact information to reach out to the US-backed FSA to discuss collaborating in the fight against ISIL militants in the country.