The situation in Syria will be the first item on the agenda. The ministers will focus on 'the political consequences of the military escalation' and take the final document on the Syrian conflict, which will assess the military operations of the Russian Federation.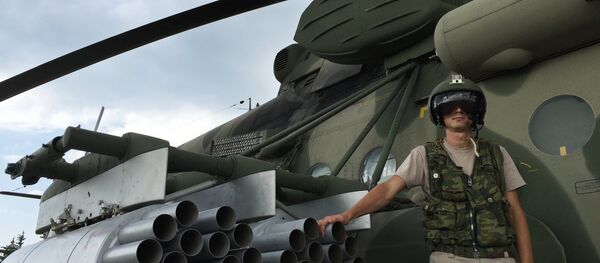 9 October 2015, 09:12 GMT
The situation in Syria has changed dramatically after the Russian Aerospace Force began conducting airstrikes, so the EU needs to agree on a common position, political scientist and senior fellow at the Center for European Studies at the Russian Academy of Science Vladimir Olenchenko said.
"For the EU the Syrian topic has a double meaning. The first is related to the fact that the European Union in 2011 joined the United States in its assessment of the situation in the country and started the introduction of sanctions against it. Second is the fact that Russia has taken a more active position. [Russian] position is based on the so-called inclusive dialogue between the ruling authorities and the opposition. Currently it is to help the Syrian authorities to rid the country of terrorists, and then there will be the normal setting for dialogue. It is necessary for the EU to adjust its attitude," the analyst said during an interview with Radio Sputnik.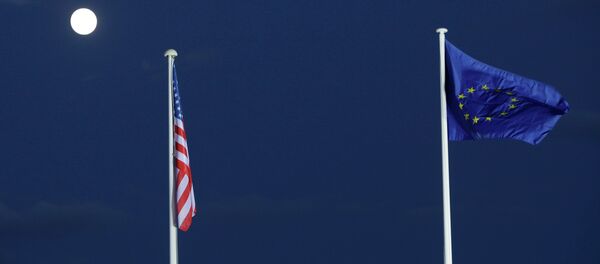 4 October 2015, 15:52 GMT
According to him, there will be a debated question of whether there are any victims of Russian airstrikes other than terrorists.
He said that there are many rumors, including those that Russia allegedly conducted strikes on the moderate Syrian opposition. But there is no real evidence of this. Along with this, there is the realization by the European Union that there is a need for a robust stance on the Syrian issue based on an inclusive dialogue.
Another consideration is that the normalization of the situation in Syria could have a positive impact on the migration wave in Europe. "Therefore, the head of EU diplomacy Federica Mogherini expressed in that spirit that Russia's actions are justified and reasonable. And this, by the way, makes Americans nervous," the analyst noted.
Olenchenko said that during the meeting there will be two points of view- one that it is necessary to maintain encouraging Russia and reach dialogue with the opposition and the ruling forces in Syria. The other would be that Russia is allegedly bombing the positions of moderate opposition forces and deserves to be punished.
"I think that today sanity should prevail in order to destroy ISIL or force it to stop its operations in Syria and proceed to dialogue," the analyst concluded.